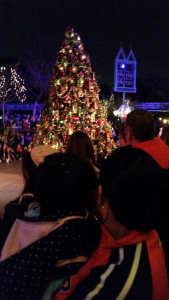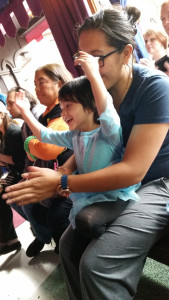 I got a call late Saturday evening to take part in something extraordinary, and now that it's all done, I can reflect on it as being exactly nothing short of extraordinary.
I was given the privilege and the pleasure of accompanying a little girl, Loralai, and her mother Chantle, to Disneyland. They had traveled to the Happiest Place on Earth by the generosity of donors gathered together by my friend Francesca, who runs a number of charitable efforts for terminally ill children.
You see… Loralai has ETANTR, a form of cancer so rare that it doesn't even show up on Wikipedia. I don't know much about the disease, but the neuropils are abundant and the rosettes are authentic as hell. In case I need to repeat it, it's terminal.
What's miraculous is that Loralai is still going strong, but she's be defying doctors' expectations for over a year, due in no small part to the benefits of medical cannabis. While she's heavily medicated and can have her cranky moments, she's still every bit the little girl she is, precious and adorable.
I went into the day with the mindset to be of service to this family in any way and resolved that everything be "right" this day. That's not to say we didn't have our hiccups, but in creating the space that everything be perfect, regardless of the circumstances, I came away with a lesson for myself.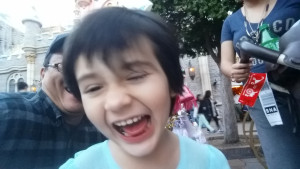 Living life like nothing is wrong is delicious.
That was Loralai's gift to me and I will cherish it forever. I only hope that what I could provide for her and her mother could meet a fraction of her gift to me.
Follow Loralai's journey here.

UPDATE: At 9:01 on 2 January 2015, Loralai transitioned on to her next life. Please send your prayers and best wishes to her mother and family as they grieve their loss.